Serenity Bernese Mountain Dogs – we're located in Colorado Springs, Colorado.  We offer quality pet Bernese Mountain Dogs.  All puppies are born and raised in our home, never in a kennel.  Our dogs and puppies are our family and are treated as such. 
Puppies are handled daily starting the moment they are born, and continue with Early Neural Stimulation techniques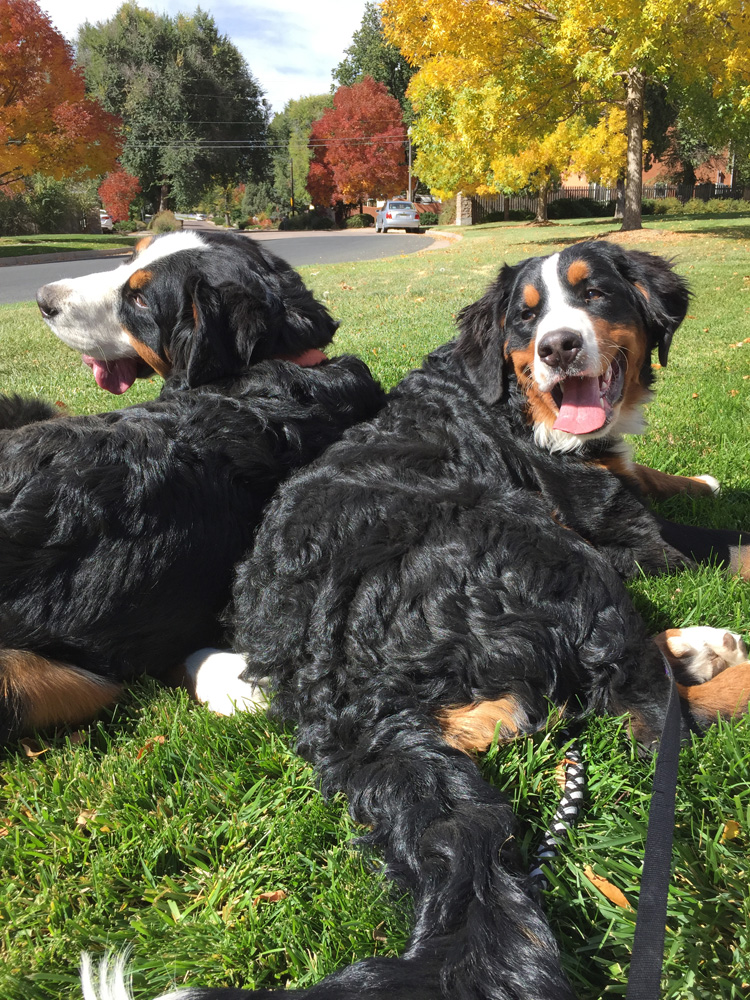 (also known as the military's "Super Dog" program).  We want your next best friend to be well rounded and able to adapt to new situations easily.  We make sure to introduce our puppies to as many new things and sounds as possible (Fun Fact:  we have found that our puppies love singing of all kinds!)  We continue by raising our puppies with Puppy Culture protocols, further ensuring that they grow up to be the best dogs they can be.  We encourage our puppy buyers to research the benefits of Puppy Culture, and recommend they watch/borrow/purchase the videos so they can better understand our methods and their pup.

https://shoppuppyculture.com/  (we are not affiliates, just sharing the info)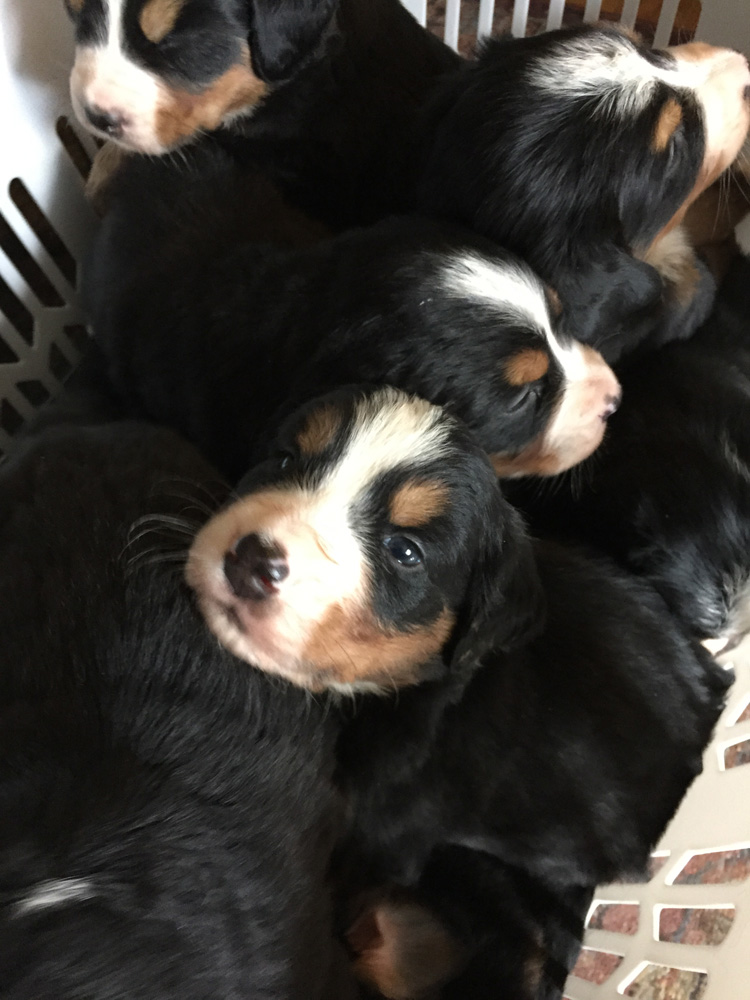 Contact us to see if we have any puppies still available for you!